PHNOM PENH (30th March) - Prudential Cambodia, a leading life insurer in the Kingdom, announced today it will offer extra benefits to its policyholders impacted by COVID-19, the outbreak of which is now spreading across the world.
Prudential Cambodia will offer an additional COVID-19 death benefit of USD10,000 starting from 01 April 2021 to 30 June 2021, with no extra premium payment, to all existing and new customers who own valid life insurance policy with Prudential Cambodia​ and connect their policy to their app Pulse. This is on top of the existing death benefits offered by their life insurance policies.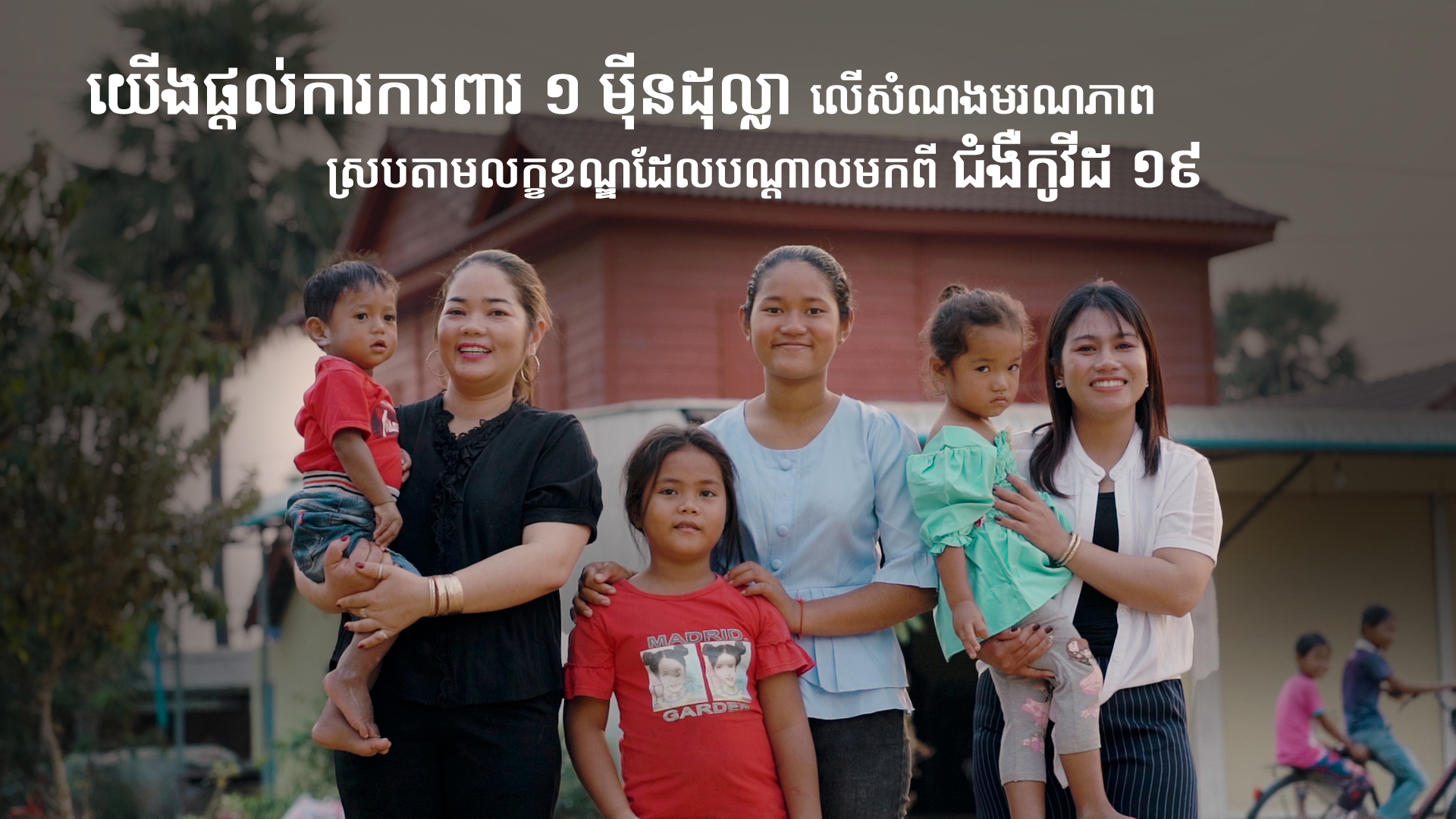 Bringing this additional benefit to its customers in Cambodia underlines the company's commitment to protecting the well-being of Cambodians across the Kingdom. Prudential has also taken the lead in responding to the public health issues caused by COVID-19 in its Asian markets through offering a range of additional benefits to its customers.
"Prudential Cambodia's is deeply committed to help improve and safeguard the well-being of the Cambodian families. We have worked to promptly offer these extended benefits to our existing and new customers in Cambodia," said Mr Sanjay Chakrabarty, Chief Executive Officer of Prudential Cambodia
"We continue to urge everyone across the country to follow World Health Organisation's prevention guidelines against COVID-19, such as frequent hand-washing, staying at home if unwell and consuming meat products only if properly cooked," Mr Sanjay Chakrabarty added.
As of 30th March 2021, there have been 2377 cases of COVID-19 confirmed in Cambodia.
Special COVID-19 Coverage Campaign Terms and Conditions for Prudential Customers
The Terms and Conditions of your existing life insurance policies remain applicable, and shall prevail over, in the event of any difference, the terms and conditions of additional benefit as illustrated in the following sections.

"COVID-19" means a confirmed case confirmed by the report of the Cambodian Ministry of Health.

This is an additional Death benefit which is provided by Prudential Cambodia without requiring extra premium to all existing and new Life Assured under its in-force premium paying life insurance policies. For avoidance of doubt, any free protection offered by Prudential Cambodia does not constitute an in-force premium paying life insurance policy.

In the event of valid Death Claim due to COVID-19 of Life Assured between the 1st April and 30th June, Prudential will pay an additional Lumpsum Death benefit of $10,000.

Pre-existing condition is not covered.

The Policy Owner must install the mobile application "Pulse by Prudential (Cambodia)" with their policy linked on Pulse to be eligible for the free protection.

A waiting period of 14 days from policy issuance, policy effective date, or policy reinstatement date (whichever is later) is applicable to the free benefit available under this campaign.

This benefit is payable only once per Life Assured regardless of how many policies the individual may have.

We reserve the right to change the terms and conditions of this additional protection at any time without notice. In case of any dispute, we have the final decision.