Newsroom
Prudential Cambodia Partners with MGA Asia Insurance Brokers
to help Cambodians protect their health and financial well-being.
Prudential (Cambodia) Life Assurance PLC (Prudential Cambodia) and MGA Asia Insurance Brokers signed a partnership agreement today to help Cambodians protect their health and financial well-being.
Under the agreement, Prudential Cambodia's leading life insurance products will be accessible to the Cambodians through MGA Asia Insurance Brokers' extensive network and​expertise.
"Helping Cambodians plan for a secure financial future is core to our mission and success at Prudential Cambodia. We are pleased to establish partnerships with well-established institutions like MGA, which underscores our commitment to make health and financial protection more accessible to Cambodians across the country," said Mr. Horng Vuthy, Chief Marketing and Partnership Distribution Officer at Prudential Cambodia.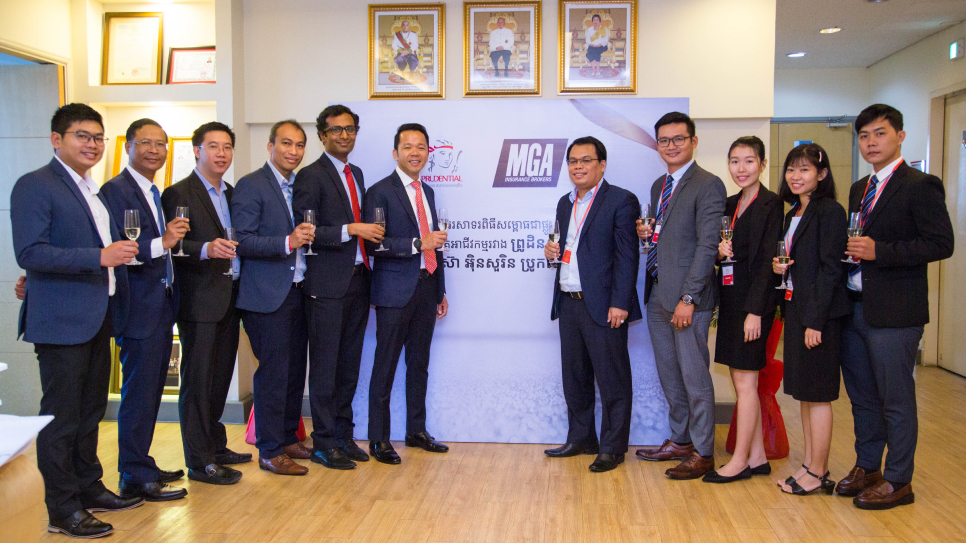 "Prudential Cambodia's leadership position and sophisticated approach to developing market-relevant insurance products for Cambodians have been among the key drivers of the robust growth of Cambodia's insurance market over the past seven years. We are excited to add Prudential Cambodia's best-in-class suite of life insurance solutions to our wide range of products, from insurance to risk management and employee benefit solutions that we offer our clients in the Kingdom," said Mr. Meas Sophat, Executive Chairman of MGA Asia.
Prudential Cambodia began operations in January 2013. The company helps Cambodians protect and secure their financial future by providing them with tailored life insurance solutions, as well as conducting insurance seminars to promote financial literacy among the public.
MGA Asia Insurance Brokers is a joint venture between the Australian MGA Group and the local investors. Established in 2014, MGA Asia Insurance Brokers is one of the largest brokers in Cambodia. The company services clients from all lines of businesses and across a wide range of financial classes.