PHNOM PENH (11 March) - Prudential Cambodia, a leading life insurer in the Kingdom, announced today it will offer extra benefits to its policyholders impacted by COVID-19, the outbreak of which started in China in January and is now spreading across the world.
Prudential Cambodia will offer an additional death benefit of USD$2,000 [on or before 30 April], with no extra premium fee, to all existing customers and new customers who buy a Prudential Cambodia life insurance policy on or before 30 April. This is on top of the existing death benefits offered by their life insurance policies.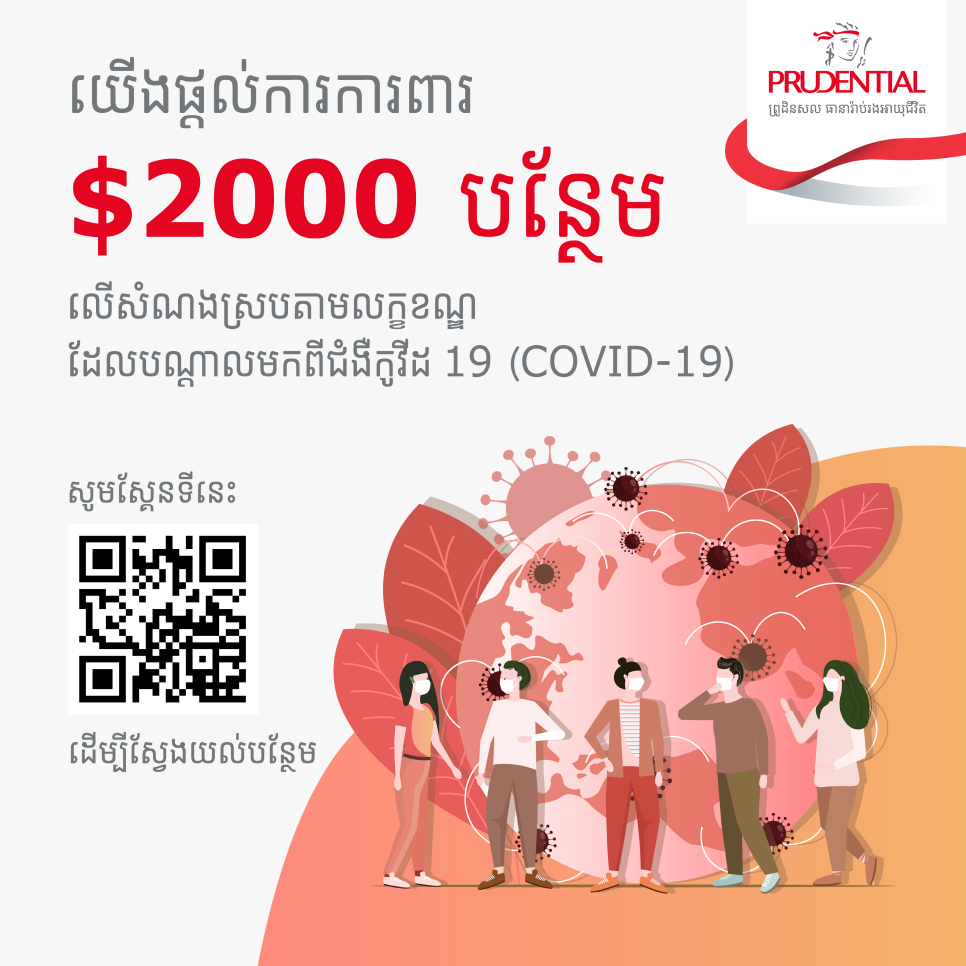 Bringing this additional benefit to its customers in Cambodia underlines the company's commitment to protecting the well-being of Cambodians across the Kingdom. Prudential has also taken the lead in responding to the public health issues caused by COVID-19 in its Asian markets through offering a range of additional benefits to its customers in China, Hong Kong, Indonesia, Malaysia, the Philippines, Singapore, Thailand, Taiwan and Vietnam.
"It's deeply rooted in Prudential Cambodia's DNA to help improve and safeguard the well-being of the Cambodian families. We have worked closely with the Ministry of Economy and Finance to promptly offer these extended benefits to our existing and new customers in Cambodia," said Mr Vuthy Horng, Chief Customer and Marketing Officer of Prudential Cambodia.
"We continue to urge everyone across the country to follow World Health Organisation's prevention guidelines against COVID-19, such as frequent hand-washing, staying at home if unwell and consuming meat products only if properly cooked. We have also been providing information and regular updates on our social media channels and our website to help protect all Cambodians against the virus," Mr Vuthy added.
As of 12 March, there have been five cases of COVID-19 confirmed in Cambodia.