LoanAssure
Purchased with a loan to ensure your family does not inherit your loan in case of loss of your income due to unfortunate events
Product
benefits
Ensures your loan obligations are met even in case of loss of income due to unfortunate events

Affordable single premium
Pay once starting from $132 and stay covered throughout the loan term.

Premium included within the loan
You can include the premium of the product within the loan making payment convenient.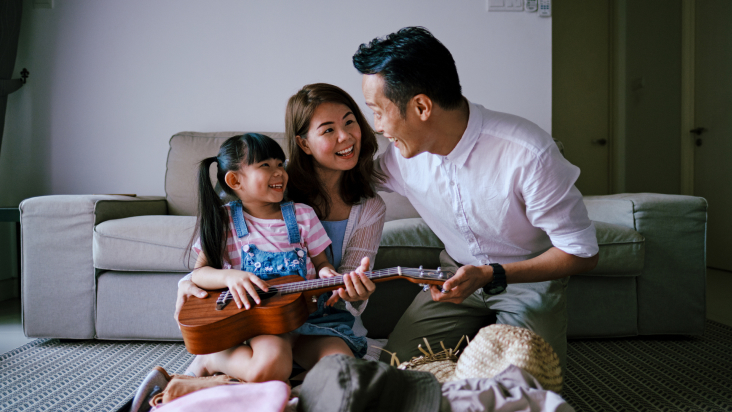 Level & Reducing coverage
Your coverage can either reduce or stay the same as you pay back your loan.
Learn

more
More about LoanAssure
An insurance plan that lets your family inherit your love instead of a loan.
LoanAssure is a life insurance plan that is purchased with a loan to ensure your family does not inherit your loan in case of loss of your income due to unfortunate events.

About your plan
How old must the life assured (the person covered by the plan) be when the plan starts?

18 – 57 years old (age at last birthday)

How long does the coverage last?

3 - 15 years

How much does it cost (your premium)?

Starts from $132 Single Premium

This is with the assumption that you are a 18 years old individual (healthy female and doesn't smoke) who are buying $10,000 policy for 3 years term.

Note: Remember that the younger and healthier you are, the cheaper it is for you to buy an insurance.

What's the minimum amount of coverage?

$10,000

What's the maximum amount of coverage?

Subject to underwriting

How can I pay my premiums?

You can pay your premiums through any of these payment methods:

Standing Order (At bank counter)

Direct Debit

Mobile Wallet (ACLEDA Toan Chet, ABA Mobile Payment, Wing Mobile Payment

Cash

What is the frequency of payments available for me?

Will I receive an extended life coverage period?

No, extended life coverage is available with our savings plans

Is there any case where I can waive my premium?

No, waiver of premium is available with PRUអនាគតកូនខ្ញុំ and PRUទ្រព្យខ្ញុំ.